Post-Retirement Income: Easy Way to Turn Your Hobby into a Money Machine
Post-retirement income makes a difference in whether you live in style with freedom to pursue your interests -- or in fear and worry.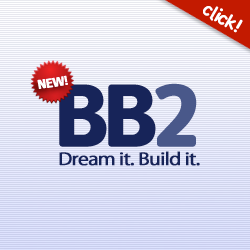 You can turn your hobby or knowledge into money without a whit of internet knowledge by following the step-by-step Site Build It marketing program.
From doll collecting to rock climbing, from knitting to computer technology, someone has found a way to turn an interest into cash that is regularly deposited to their checking account. Find out how these folks used SBI when they decided, Tomorrow is the first day of the rest of your life.
This Is Not A Get-Rich-Quick Scheme
Look, I'm not telling you that you will start a web site and next week, four figures will be rolling in.
It takes commitment and real time to go through the excellent site building program. But the results will be there if you follow the directions.
Working on the Fashion After 50 website is the most creative and satisfying thing I do.
Just a few years ago, my big questions were, "How does affiliate marketing work?" and "Does anyone teach affiliate marketing for beginners?"
I'm not the only one. Here's what several dozen people say was a secret prize in their e-box of Site Build It.
Leverage Your Income and Work from Home
If you build it, they will come is not a slogan that will build your internet Field of Dreams.
That's where SiteSell comes in. Site Build It is more than a web host.
It provides a complete affiliate business internet marketing program. It starts at a level for beginners, but it also works for more advanced programmers.
It took me several months to decide I needed SBI to help me build my post-retirement income.
Web Host Plus College Course Plus All Those Books on Web Marketing
I have a Ph.D. That means that I've been trained in doing research and analysis. Before that, I was a newspaper reporter who did consumer news -- another research-rich profession.
Add to that, I was unemployed when I bought my first SiteSell subscription. I was not going to spend my money on a fly-by-night scheme.
You may be able to find a cheaper web host than SBI -- if that's all you want or need.
But if you need training from the ground-floor up in how to make money on the web, that's what you will get at SBI. In fact, its methods are now taught at a number of accredited universities.
If you tried to put together the training for yourself by going to a book store or library, could you do it? I would not have known where to start!
SBI Experts and Community Helps You to Succeed
When I got stuck, I also could purchase an hour of coaching by an SBI expert.
That was a real life-saver in the early days. I really did start out as a complete newbie who was confounded by the absolute basics.
There also are do-it-for-me add-on services that you can buy when you find something that you don't want to do.
The SiteSell forums are a place where you can get free help and inspiration from other Site Build It members.
This Is a Complete Affiliate Business Internet Marketing Program
There are a lot of snake-oil sales pitches on the Internet. They promise you Davey Jones locker full of treasure – sometimes to be yours in a matter of weeks, days, or even hours.
SiteSell did not promise me any of those things.

I read and re-read its affiliate marketing for beginners materials. It did a better job of answering my questions than any other service I explored.
Do Your Research and Find Out for Yourself
I paid attention to the stories of SiteSellers who had been successful. They did not over-promise, either. One of SiteSell's themes is to "under-promise and over-deliver."
I couldn't find any believable cases of people trashing SiteSell, either.
Turn Your Passion into Post-Retirement Income
It took me a few months to spend my 300-bucks on a year's subscription – even though there's a money-back satisfaction guarante. My mama didn't raise a fool, and I am one frugal old dame.
There also is a monthly payment subscription plan. But I was committed to spending at least a year on the project.
My commitment to myself was that Fashion After 50 would have to be self-supporting by the end of 12 months. I need post-retirement income, not an expensive hobby.
It took a few months longer than that, but there was no doubt that Fashion After 50 was thriving after that first year.
Within 24 months, the site was earning many times over its annual cost. I don't have a single other investment that doubles and triples my money time and again, do you?
And I was a slow-poke. SBI owners who work harder than I do reach their income goals faster.
Owning a website is a perfect way for us elders to make post-retirement income from a hobby, special interest, or passion. You have a lifetime of knowledge; make it count.
If you are on the web reading this, you can build your own website.
Wrapping It Up: Why Site Build It Is the Right Choice for Me
Site-Builder makes building a website for post-retirement income as easy as writing an email. There are plenty of add-on services, too. For example:
Seasoned, successful coaches can take you through any part of the site-building program when you get stuck.

I did this at the beginning of the process when I couldn't figure out how to use keywords. Keywords are the things that search engines like Google use to find a website.

SiteSell will teach you this process right from the beginning – from the basics of defining internet-related words that you didn't even know existed.

You can purchase Do It For Me services. I did this when Fashion After 50 wasn't earning enough money for its level of maturity. I did it again when I needed a prioritized list of things to do to make Fashion After 50 even more successful than it already is.



You can even buy a completely designed turn-key website if you want to jump-start your post-retirement income. But heck, where's the fun or sense of achievement in building your own website in doing that?

SiteSell has courses at accredited colleges and universities that teach its affiliate business internet marketing program.
Why the Online SBI Community Matters
You also will become a member of the SiteSell online community.
You can ask questions, help others, and be inspired by stories of people as we work our way up.
You'll exult with those who make it into the $500 a month club and dream of the day you'll be the one to write about your first $10,000 month. That was achieved by a SiteSeller not overnight but after four years of hard work and educating herself about affiliate marketing for beginners.
That's my story. I started a business with $300 – and where else can you do that?
It's a fabulous outlet for my creativity, has put me on the path to generating post-retirement income, and I love it.
That doesn't mean that I never get discouraged.
That doesn't mean I do as much work as the Fashion After 50 website needs or deserves. There are times when I am too busy teaching to work on the site.
But I'm never bored. And how many people have a terrific, engrossing hobby that isn't a money put but makes money for them?
I'm already working on some ideas for more sites.
Get Started Right Now Without Spending One Penny or Even Leaving Your Credit Card Number!!!
If you'd like to own your own website to generate post-retirement income, do your research -- but don't be afraid. You can do this.
You can get started right now without spending a penny by downloading this free 10-day Affiliate Masters Course.
It will take all the mystery out of building a website of your own. Just click on the image for your free 10-day course.



What's New
|
Contact
|
Home